Over the past decade, the role of third-party vendors has changed significantly. While vendors used to be characterized as suppliers whose problems and challenges were barely relevant, they are now considered business partners—and their risks are your risks. A breach or disaster in a partner organization can dramatically impact your reputation.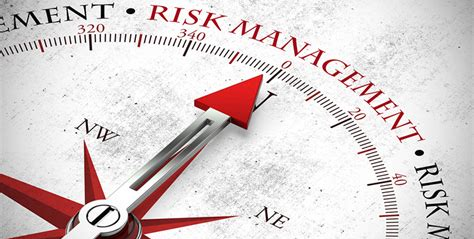 Today, millions of companies rely on outsourced providers for critical business functions. Whether it's processing online orders, manufacturing various products, or delivering services to global markets, many organizations appoint external partners to fill important needs. Your third-party risk management (TPRM) strategy should be a top priority.
A Digital Era: Top Challenges for TPRM
A study from Deloitte Global found that 70% of organizations had recognized an increase in third-party risk, but they still felt ill-equipped to manage it.1 All of your external partners are extensions of your company—and in the age of globalization, your critical suppliers can be anywhere in the world, including "in the cloud." This poses a unique set of obstacles for which your team must be prepared.
Complex Vendor Networks
A vendor is not just a single entity. Every organization has its own partners and subcontractors, and a study from the Ponemon Institute found that organizations share sensitive or critical information with an average of 583 third parties.2 Every vendor you work with poses a risk—especially when your reputation depends not just on their security, but all their partners' security as well.
Inefficient Due Diligence Process
Due diligence most often comes in the form of a questionnaire sent to a provider to evaluate areas such as cybersecurity, resiliency, compliance, and operational controls. This can involve hundreds of questions and become a tedious process for providers. It is equally time-consuming for consumers of services, which can frustrate function managers who need provider services to enhance their operations or expand product offerings.
Increased Regulatory Pressure
Without proper policies in place for third-party vendors, companies could face serious compliance issues. For example, the following regulations all mandate that risk management policies extend to third-party vendors, outsourcers, contractors, and consultants:
Basel II
SarbanesOxley Act (SOX)
Payment Card Industry Data Security Standard (PCI DSS)
Health Information Portability and Accountability Act (HIPAA)
Gramm-Leach-Bliley Act (GLBA)
Federal Financial Institutions Examination Council (FFIEC) guidelines
Third (and fourth) parties have the potential to insert risk into your environment because they are outside your direct sphere of control.
5 Signs of Effective TPRM
Third-party risk is a multifaceted challenge, and successfully managing it requires an integrated approach. Here are indicators that your TPRM plan is on the right track:
1. Inventory & Prioritization
Creating a catalog of third parties with which the organization does business is an essential initial step in managing such relationships. A catalog provides a way to inventory third parties and document them accordingly. With a high-level view of your vendors, you can begin to categorize them and prioritize their risk exposure.
Consider which aspects of your business a vendor touches. IT systems? Critical or sensitive data? Business processes? Facilities? Manufacturing? What are your concerns in this area? What is your regulatory exposure? Is this a strategic vendor or a bit player? Answering these questions will provide next steps for your organization in ensuring effective risk management.
Your board of directors and executives should fully support your TPRM program. Communication is key to showing management the value of your strategy and the importance of investing your budget in TPRM. As your team is working together to set a strategic direction for your company, emphasize the value of the TPRM budgets based on sound business practices and long-term effectiveness.
When determining how to measure the success of your TPRM plan, it's important to identify the business value you want to gain with the function or capability being measured. Then you can define objective criteria to assess this value. Some measures to consider include:
Performance and SLA expectations
Disruption in workflow based on vendor performance
Expectation or vendor-issued warning that workflow may be disrupted for any reason
Breach of the vendor network, systems, or facilities
Information/results on tests of internal security (physical or systems) controls
Vendor (non) compliance with laws, rules, regulations, policies, and procedures
Ultimately, an effective TPRM strategy will provide you with the means to:
Apply a methodical, standardized approach to assessing third-party risk.
Manage and mitigate issues that are identified and speed the time to resolution.
Proactively identify potential or emerging risks.
Bring down the number of third-party-related incidents and losses.
Reduce overall third-party risk and third-party-related audit findings.
Enable a better understanding of the risks third parties pose throughout the organization.
4. 360o Contextual Awareness
Your organization should have a complete view of what is happening in third-party relationships as they relate to performance, risk, and compliance. Your TPRM strategy should include the ability to capture signals found in processes, data, and transactions and change risks and regulations for interpretation, analysis, and holistic awareness of risk in the context of your third-party relationships.
External alert services can help clue you in to potential problems, such as when a key vendor has an issue that may impact your business. For example, if your vendor is being acquired, or a major lawsuit has been filed against the company, an early alert gives you the opportunity to meet with your partner sooner rather than later to discuss the issue and develop a plan to minimize your risk.
If you have an established partnership with a vendor, you cannot assume that it is always the best option. Instead, pursue continual evaluation to make sure you're getting the best service for the best value. You should have efficient processes in place to evaluate, maintain, renew, and off-board any of your third-party relationships.
TruOps & Third-Party Risk Management
Assessing and managing risk for third-party vendors is a huge undertaking—which is why our experts at TruOps have devoted decades to making the process seamless. We enable you to offload the vendor due diligence and risk assessment process. We can administer standard due diligence questionnaires, identify vendor risks, and report on results to eliminate your tedious processes and give you time to focus on more strategic tasks.
The TruOps third-party risk management solution delivers actionable data about vendor risks straight to your fingertips. With our elegantly designed dashboard, you receive at-a-glance insights on vendors that are exposing your organization to the highest risk—so you can act before it's too late. Real-time updates let you to see the status of active risks and track their progress to resolution.
Visit www.truops.com to learn more.
©2022 TruOps, LLC. All rights reserved.
Join The GBI Impact Community
Sign up to make an impact and hear about our upcoming events
By registering anywhere on the site, you agree with our terms and privacy policy