The outbreak of coronavirus has led to difficult times for us all. Depending on the industry you are a part of, many employees will by now be put on furlough if there is no work to do or let go as organisations struggle to stay alive as the economy has been hit hard.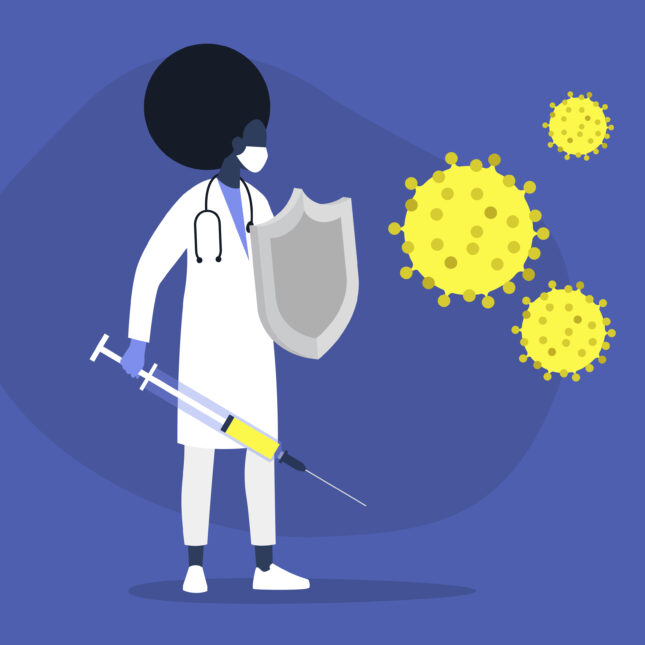 However, for the bigger organizations that remain able to operate as close to normal as they can be, the crisis has given them the opportunity to do a little bit more. To give back to their employees and community to aid the less fortunate in these dark times. Not including paying their ill staff during the outbreak or keeping people on the payroll, here are 7 areas companies are doing good things during COVID-19.
1) Hiring more employees to deal with demand
While some industries like restaurants will have closed indefinitely leaving thousands of workers with nothing to do, many other such as online stores, supermarkets and our most popular products are now in higher demand than ever as life attempts to go on as normally as it can.
As a result of this, may organisations such as Amazon, Walmart and PepsiCo have been in hiring overdrive, with hundreds of thousands of people being employed in factories, warehouses and stores across the world to deal with demand, helping many people who are recently become unemployed or risked spending months at home with little to do and no sign of a return to their current job roles.
2) Focus on mental health
Being at home all day everyday, working long hours with little human interaction. It can be very hard and stressful when there is no light at the end of the tunnel. Therefore it is important to talk to your employees and ask how they are honestly feeling about their current situation.
Certain companies will have mental health helplines or support groups to aid employees and UK giant Starbucks, in partnership with Lyra Health, are extending this service to all employees and family members, including personal assessments and access to therapists and counsellors to help those associated with the company in any way through these dark times.
3) Keeping us connected
As everyone is at now at home all day every day, keeping on top of their workload or keeping themselves entertained with streaming services, social media or news sites, internet providers are under a lot of stress to keep everyone connected as demand increases. Therefore the major providers across the US and Europe have pledged to connections running smoothly for the foreseeable future.
4) Better communication
Now that offices are being closed until further notice, video sharing and conferencing has seen a major increase in popularity as a way for employees to interact and continue doing business. Meanwhile, students and teachers are in a tough situation with exams around the corner and lessons still to be taught.
To aid those looking to teach and learn leading up to a critical time in young people's lives, Loom, a video recording and sharing service, has made their premium service free for those on both sides of education in an effort to get everyone ready for summer assessments, allowing lessons and tutorials to become readily available with no storage limits or restrictions.
5) We can always learn more
For those in the hard situation of having a job but nothing to do, it can be hard to keep yourself motivated. However the outbreak can provide people with the opportunity to expand their horizons and knowledge, either within their own field or others. In response to this, LinkedIn have made several of their online learning available to all, allowing users to help build relationships, become more knowledgeable about virtual tools and balance family and work dynamics in a healthy way.
6) Supporting our health service
The National Health remains at full strain as more and more volunteers are brought in to help with patient care, testing and provide important resources. Meanwhile, the lockdown has meant the complete shutdown of the sporting world with several highly paid professional athletes left sitting idle.
Therefore, it was announced some weeks ago that Premier League players have launched a "collective initiative" in an effort to support the NHS and other causes that are struggling to cope with the rise in cases across the UK. Since this announcement, female football stars have also pledged to join the initiative in an attempt to keep the health service stocked and prepared for any eventuality.
7) Some people need it more than others
For years now the balance of wealth has been lopsided. And now in the midst of one of the worst financial crises in recent history, it is evident that people are struggling just to survive more than others. And in response to this, several of the highest paid executives have been putting others before themselves in a big way.
United Airlines' CEO and President announced back in March that they would forgo their base salaries until at least June 30, while the CEO of Delta Airlines vowed to take no salary for the next 12 months in an effort to keep as many employees on payroll as possible during these hard times. Since then more examples of big names have come forward to put their employees ahead of themselves in the hopes that together, we may all survive and come back stronger from the COVID-19 outbreak.
Join The GBI Impact Community
Sign up to make an impact and hear about our upcoming events
By registering anywhere on the site, you agree with our terms and privacy policy