and Response(MDR)
Increased volumes of complex cyberthreats, too many siloed security systems, and not enough experts to manage it all create the perfect storm. Add to this chaos, an ever-expanding threat surface driven by cloud adoption and increasing numbers of remote users, and it's no wonder CISOs are embracing Managed Detection and Response.
GET ALL THE DETAILS BY DOWNLOADING THE ENTIRE COMPREHENSIVE TOTAL ECONOMIC IMPACT™ OF OPEN SYSTEMS MANAGED DETECTION AND RESPONSE (MDR) STUDY
Download Study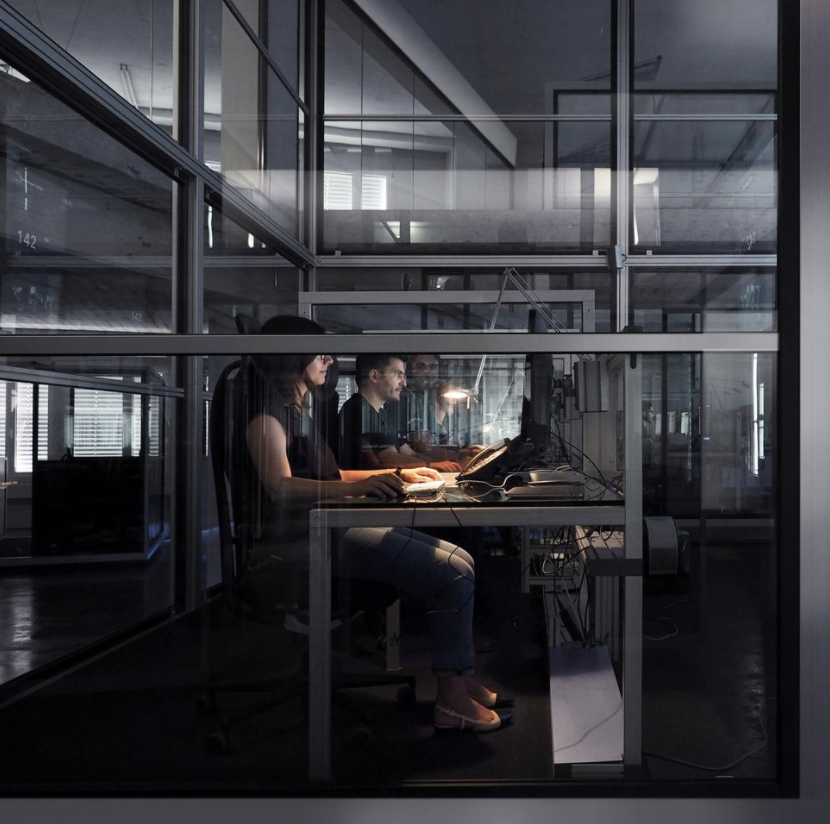 Saving in the SOC (Security Operation Center)
Building and maintaining a 24x7x365 DIY SOC is complicated for many organizations. Not only do they need to create a hardened SOC with all the necessary tools, monitors, software, systems, network appliances, and sensors. They need to acquire, integrate, and manage all the third-party services, products, and licenses. The SOC must have the additional resources required to evaluate and integrate new technologies. It must also continue to evolve to keep pace with the ever-increasing volume and complexity of cyberthreats.
The most challenging aspect of developing and maintaining a SOC is hiring and clearing a team of security experts with enough experience to identify, contain, and remediate fast-moving cyberthreats before they damage the organization. Retaining an experienced staff to ensure around-the-clock coverage is very challenging and, in many markets, extremely expensive and nearly impossible.
Your Best Cyber Defense - MDR (Managed Detection and Response)
A professional MDR service encompasses nearly all the processes, technologies, and techniques used to deter, detect, contain, and even remediate cyberthreats and attacks. That includes remote users, cloud applications, compute clouds, networks, and remote sites. Leading MDR providers replace or augment the traditional SOC, and customers can be involved in cybersecurity management to whatever level they require, minimal to very hands-on.
Confidence Comes at A Price
Whether it's MDR, an in-house SOC, or a combination of both, ensuring a high-security posture comes at a price. As it turns out, the price for MDR tends to be far less, but how much less?
Forrester Study Examines the Real-world Economic Impact of Open Systems MDR
We commissioned Forrester Consulting to construct a Total Economic Impact™ framework to identify the cost, benefit, flexibility, and risk factors associated with making decisions related to cybersecurity. They took a multistep approach to evaluate the impact Open Systems MDR can have on an organization. They interviewed Open Systems customers who were previously using other providers or attempted to operate an in-house SOC. These customers turned to Open System because they lacked the expertise and resources needed to complete their goal fully. Another factor influencing their decision was that organizations wanted to optimize their Microsoft Azure investments. Not all service providers could accomplish this goal. These limitations led to scaling issues, an over reliance on costly point solutions, a lack of visibility, and ultimately, gaps in defense.
The study is comprehensive and provides detailed information to help organizations make and validate their decisions. Some Open Systems MDR study highlights include,
Three-year 174% ROI
< 6-month payback
$2.53m NPV (Net Present Value) over three years
Other figures that will interest security team leaders, CISOs, and CIOs include reduced time to deploy security analytics, SOC staff reductions, SOC and IT staff productivity improvements, reduced end-user downtime, and lower audit resource hours.
CISOs and CIOs Have the Last Word
Beyond all the detailed figures in the study, readers will also see what CISOs and CIOs have to say.
"We originally thought we just needed a SOC as a service where someone could come in and give us oversight ... we found we needed someone to come in and manage all our hardware [and] software, as well as an ongoing managed service to give us 24/7 SOC services, as well as remediation." - CIO, higher education
"We were looking for a vendor that had a solid partnership with Microsoft and demonstrated skills around the Azure ecosystem. We needed a vendor skilled in Microsoft native products and able to integrate security solutions for endpoint detection and response with Azure managed security services – one that could accommodate the strategy of a customer like us that was heavily investing in Microsoft platforms." - CISO, Intergovernmental organization
Faced with growing cyberthreats and an ever-changing network, organizations are making tough decisions on how to invest to ensure their organization remains cybersecure. Without the resources, capabilities, and expertise to operate an in-house SOC, many turn to firms like Open Systems to attain on-demand expertise, move from a reactive to proactive environment, and improve threat detection and response capabilities.
Join The GBI Impact Community
Sign up to make an impact and hear about our upcoming events
By registering anywhere on the site, you agree with our terms and privacy policy