The pandemic has reaffirmed the importance of Software as a Service (SaaS), which offers greater flexibility, simplicity, and cost savings compared to on-premise applications. Even before COVID hit, for years enterprises around the world embarking on digital transformation have jumped on the cloud bandwagon. They appreciate freedom from the expense and effort required to buy, provision, and maintain in-house servers, networks, and software.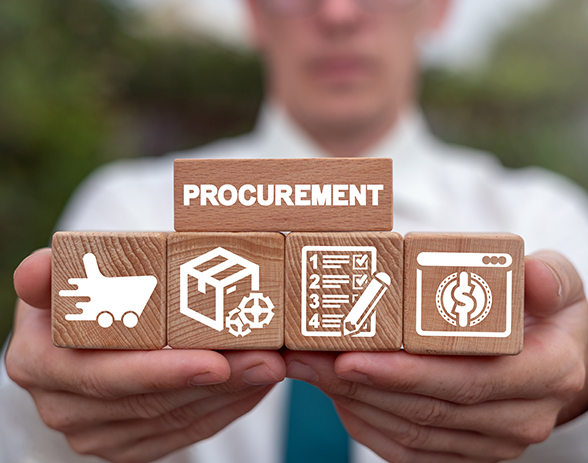 When COVID first hit, many organizations put their IT investments on hold. But they quickly realized that in order to survive and grow in the pandemic, technology updates are key, especially cloud technologies – remote working, collaborative tools, next-gen ERP, automation and AI-based insights.
Recently Gartner forecast that worldwide end-user spending on all cloud services would grow by 21.7% in 2022, to $482 billion, up from more than $390 billion in 2021. Within that category, SaaS spending will grow from $120 billion in 2020 to nearly $172 billion for 2022. (By 2026, Gartner projects, public cloud services will make up a stunning 45% of total global enterprise IT spending, up from 17% in 2021.)
The drive to the cloud is affecting nearly every business process – especially procurement, which must continuously cater to evolving customer needs from an ever-shifting range of products. (Procurement was already a challenge before the pandemic, as product SKUs multiplied or vendors changed ownership. The challenge is now even sharper as the world economy lurches towards a new equilibrium and "supply chain issues" have become pop culture punchlines.)
So procurement organizations are pushed to adapt quickly. They find it's nearly impossible to rapidly deploy on-premise applications that can keep up with the business requirements. That's where SaaS solutions come in.
Moving to the cloud affects far more than the literal location of the hosting server. We see this shift changing the procurement function in three major ways: People, Process, and Technology.
People – New Skill Set and Roles
Procurement experts, like their counterparts in other business functions, are finding that SaaS-driven digital transformation requires adding technical acumen to their domain expertise.
Because the cloud makes application updates and business process customization easier, and offers real-time data to drive insights (which we'll discuss in more detail below), the people using these tools need to be equally agile and adaptable. A report by consulting firm AT Kearney suggests that by 2025, 20% of procurement employees will be data experts. And 70% of savings from efficient procurement will be generated by data analytics (as opposed to shrewd personal deal-making).
Meanwhile, the Kearney report says, procurement's professional structure will evolve from a discrete department with a traditional top-down org chart to a series of project-driven networks, connecting through shared product expertise.
And although there is heavy dependency today on the IT department to run data analytics, the knowledge barrier will diminish as SaaS-based applications offer more user-friendly interfaces while procurement experts gain analytics expertise.
Transforming Procurement Processes
Installing and configuring on-site procurement applications has always been finicky and time-consuming. Today, cloud-based solutions offer "out of the box" functionality in the fraction of the time.
SaaS allows users to create purchase orders, approve contracts, and handle payments anywhere, anytime. The convenience of browser-based access has provided vital flexibility during the pandemic to keep business-critical processes running.
Furthermore, procurement processes are easier to tweak to match changing business needs and priorities when you don't have to wait for software updates. Competitive bidding, e-auctions, supplier queries and customer support are quick and reliable over collaborative cloud platforms.
Meanwhile, supply chains are more resilient when SaaS-based applications are fetching data in real time from multiple sources, while assessing economic, political, or environmental risk to the desired items. This brings better visibility and transparency. And that in turn delivers stronger business decisions and improves collaboration between stakeholders (both internally and externally).
Technology – Test Drive at the Doorstep
The history of enterprise technology is littered with expensive – and failed – adoptions. Even successful "big bang" projects can have huge up-front price tags and long delays until they start delivering net value.
Fortunately, cloud vendor models of subscriptions and "pay by the drink," as well as free trial versions, avert much of the business and financial risk. Organizations can test the solution in their actual procurement environment before signing a purchase contract. Moreover, the cloud gives companies more flexibility to implement best-of-breed solutions for specific problems, rather than one huge, all-purpose suite.
There are numerous SaaS-based analytical products specific to sourcing, contracting, procurement, risk management, vendor payments, sustainability, and so on. Procurement experts have many options to test-drive. Organizations can directly run cloud proof of concepts within 4-5 weeks to build confidence in whether the product suits their business needs.
In recent years, procurement has shifted from a cost center to an opportunity for value creation. Now SaaS is driving procurement to a strategic position to boost the enterprise's bottom line, improve user experience, and streamline business processes.
Digitate Rides the Cloud
Recognizing the many kinds of value the cloud can deliver, Digitate has developed a SaaS-based, AI-driven spend monitoring product, ignio™ Cognitive Procurement. It acts as a virtual procurement advisor by continuously monitoring purchase transactions and identifying opportunities to save money and eliminate friction. Here's how it works:
Learns Context
ignio learns context by analyzing historical transactions to understand the enterprise's spend behavior at a granular level. It notes unmanaged spending and establishes transaction fingerprints in order to perceive patterns and spot anomalies that might indicate problems needing human intervention.
Provides Alerts
ignio monitors live purchase transactions and flags probable exceptions downstream in the procure-to-pay process. Not only does it alert the organization when it predicts unapproved or anomalous spending, it provides alerts with enough lead time to take corrective action.
Detects Incidents
ignio monitors historic purchase transactions and proactively flags incidents or mavericks based on unusual behavior. It helps humans investigate and intervene, then take corrective action, stopping potential waste, fraud, or other attempts to game the system.
Proactive Problem Management
ignio analyzes spend data across various parameters and delivers a complete view of an enterprise's procurement behavior. By detecting maverick transactions, mining exception patterns for anomalies and predicting corrective actions, it finds out the root cause for a regularly occurring problem and proactively helps to resolve it.
To learn more about ignio™ by Digitate and how it can transform your operations across domains using AI and automation for superior resilience, assurance, and user experience, click here.
Join The GBI Impact Community
Sign up to make an impact and hear about our upcoming events
By registering anywhere on the site, you agree with our terms and privacy policy