Delivering a superior customer experience (CX) is crucial in maintaining a long-lasting relationship with customers. However, due to the COVID-19 crisis, the contact center industry experienced one of the most challenging times in history.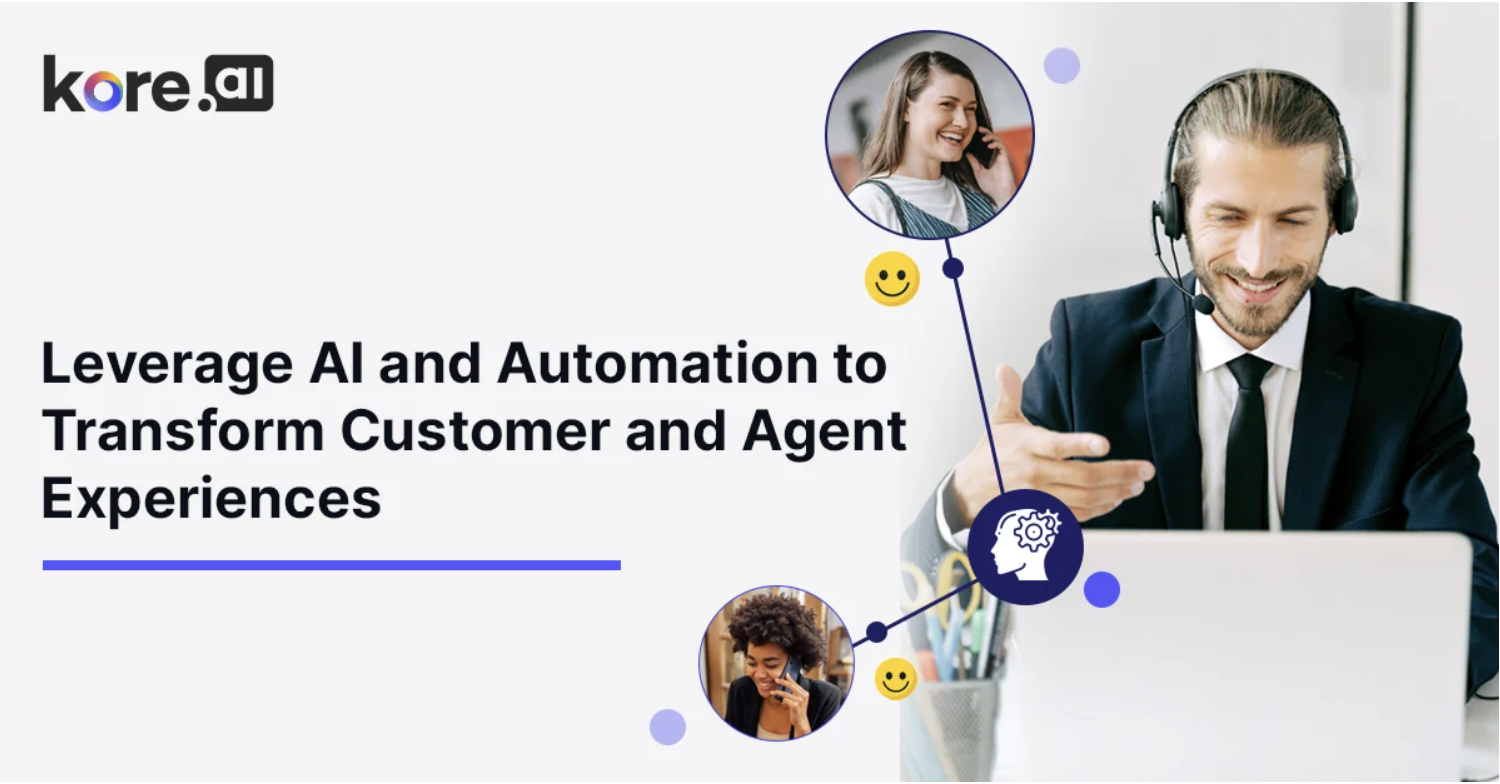 Banks, insurers, healthcare providers, the travel industry and many others saw a sudden and dramatic spike in call volumes that put contact center agents and managers under pressure like never before. The situation worsened for contact center agents with no proper infrastructure and tools to work remotely, leading to a negative impact on callers and high agent attrition.
Contact centers play a paramount role in delivering exceptional customer experiences. However, it's time for customer experience executives and leaders to reassess their approach and build a scalable contact center by adapting to new platforms and technologies to deliver the next-gen customer experience in a post-COVID world.
70% of customer interactions will involve emerging technologies such as machine learning (ML) applications, chatbots and mobile messaging, up from 15% in 2018.
— Gartner
In fact, by 2025, as many as 95 percent of all customer interactions will be through channels supported by artificial intelligence (AI) technology, according to Servion Global Solutions.
Let's look at the four ways AI and Automation can transform the customer and agent experiences at scale:
Intelligently Orchestrate and Automate High Customer Call Volumes
Intelligent Orchestration and Automation help contact centers automate simple and time-consuming repetitive tasks and allow agents to focus on more complex customer queries or issues, ensuring improved self-service rates and reduced average handling time.
75% of decision-makers would like to use AI to understand intent and orchestrate interactions across all digital and all digital voice channels. - Forrester Study
Kore.ai offers SmartAssist, the world's first AI-native end-to-end Contact Center as-a-Service (CCaaS) solution that provides end-to-end call automation for inbound customer service calls through a combination of conversational IVR, virtual assistants and call deflection. SmartAssist automates up to 80% of calls and chats without ever reaching a live agent, resulting in increased customer satisfaction and improved customer experience. Built on Gartner recognized Kore.ai Experience Optimization (XO) platform — a leading no-code platform for conversational AI, SmartAssist leverages its AI/NLP capabilities to detect intent accurately and orchestrate incoming requests through automation, deflection to chat or transfer to chat/voice agent to deliver the most optimal experience to customers.
AI-powered Smart Routing
Smart Routing at a contact center ensures all incoming customer queries — via voice, chat or any other digital channel — are matched and intelligently routed in real-time to the right agent at the right time. It creates a highly negative customer experience if inbound queries are assigned and handled by an agent with inefficient skills or knowledge in that domain.
Using the power of artificial intelligence (AI), the Smart Routing engine of SmartAssist routes the customer queries to the best available agent fit to resolve customer issues based on agent skills, proficiency, affinity and priority aging, thereby improving operational efficiency and enhancing customer experience.
Real-Time AI-powered Agent Assistance
AgentAssist is a contact center agent's virtual assistant that assists agents in real-time by proactively providing suggestions and relevant information during their interaction with customers — allowing agents to handle customer queries more efficiently and effectively.
Kore.ai's AgentAssist, available as a standalone product as well as an integrated solution part of SmartAssist within Agent Desktop, harnesses the power of AI, ML and NLP by considering and analyzing relevant data matrixes across calls, business or knowledge bases and recommends the contextualized next best actions in real-time in every conversation. Empowered by relevant information and meaningful and real-time recommendations, contact center agents can focus on delivering a more personalized customer experience, thereby ensuring a high first-contact resolution rate.
Also, when required to engage a live agent on the call, AgentAssist proactively looks up customer information from CRM and other third-party systems and passes all the call history and caller details, making it easier for agents to take the call forward. The detailed information about customers further helps agents to resolve queries much faster — ensuring improved CSAT, shortened average handling time (AHT) and enhanced overall customer and agent experience.

AI-driven Unified Omnichannel Agent Desktop
The Unified Agent Desktop is an agent workspace that provides agents with all the relevant information about customers in a single, unified interface at their fingertips to deliver a seamless omnichannel customer experience as they switch between channels (e.g., voice to chat).
Kore.ai's SmartAssist uniquely empowers agents with a customizable and role-based agent desktop or agent workspace with integrated AI capabilities, agent tools and access to real-time metrics. It provides an omnichannel view of the entire customer journey across all channels—including voice, chat and other digital channels—in a single browser window, allowing agents to deliver the best-in-class customer experience consistently across every channel.
Using the agent desktop application's simple and intuitive user interface, agents can easily view the customers waiting in a queue in real-time and can filter by overdue, ongoing, idle and closed conversations. While interacting with customers, agents can also chat and collaborate with team members or supervisors for assistance, facilitating faster and efficient customer service with improved agents' productivity and higher customer satisfaction.
The agent desktop also enables contact center supervisors to track, analyze and maximize contact center efficiency. For example, supervisors can monitor critical metrics like queue size, average wait times, skills in demand, agents' performance, average CSAT and more in real-time.

Supervisors can further drill into each agent's performance by monitoring their queues, load%, average times and more by diving into the "activity view by agent." With a 360-degree view of agents' performance, supervisors can identify bottlenecks and workloads that may impact customer service and take corrective actions, including workload optimization, and coaching agents, to improve the agents' performance and elevate the overall customer and contact center operations experience.

Are you ready to redefine your contact center by leveraging powerful automation and AI capabilities? Contact us today to build a next-gen contact center at scale and take customer and agent experiences to the next level with Kore.ai SmartAssist.
Join The GBI Impact Community
Sign up to make an impact and hear about our upcoming events
By registering anywhere on the site, you agree with our terms and privacy policy