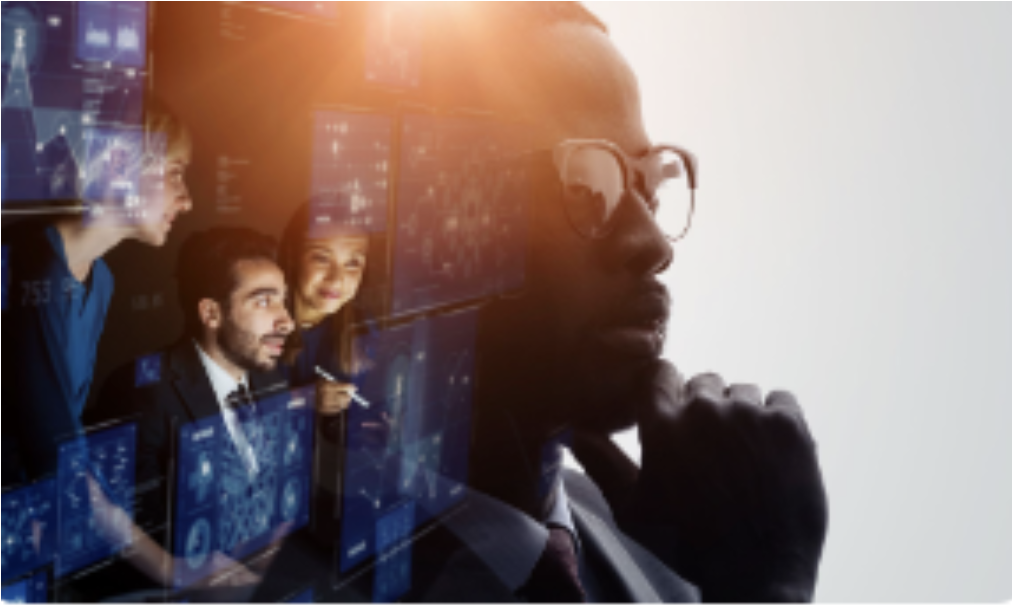 Is there too much to do with too little talent? If your SOC hasn't been running smoothly in a while, there's likely multiple reasons why. As a popular slang phrase goes these days, it's because of "all the reasons." Budget, talent churn, addressing alerts all over the place; you might also work in an extremely high-risk/high-attack-frequency industry like healthcare or media.
Because of "all these reasons" – and possibly a few more – you find yourself with a heavy load to secure. A load that possibly never seems to get lighter. Even when you land some truly talented security personnel and begin the onboarding process, more often these days it seems like a huge question mark if they'll even be around in a year. And maybe the current cybersecurity skills gap is here to stay.
But that doesn't mean there's nothing you can do about it. It doesn't mean you can't be powerful in the face of that heavy load and attack frequency. By shoring up your current roster and strategizing how your talent could best partner with a managed detection and response (MDR) services provider, you might not have to simply settle for weathering the talent gap. You may find you're saving money, creating new efficiencies, and activating a superpower that can help you lift the load like never before.
The hidden benefit
Let's say retention isn't a huge issue in your organization. As a manager, you try to stay upbeat, reinforce daily positivity, and show your gratitude for a job well done. If that's truly the case, then more likely than not people enjoy working for you and probably stick around if they're paid well and fairly for the industry average. So why not shore up that culture and confidence by:
Lightening the load: Remove the need to deal with most false positives and frequent alerts. If your people really do like working in your organization – even in the midst of a challenging talent gap – they enjoy their work/life balance. Challenging that balance by demanding longer hours to turn your employees into glorified button pushers will send the wrong message – and could send them packing to other jobs.
Preventing burnout: Cybersecurity professionals have to begin somewhere, and likely in an entry-level position they'll be dealing with lots of alerts and repetitive tasks while they earn valuable experience. But when faced with the increasing stress of compounding and repetitive incidents – whether false or not – experienced workers are more likely to think about ditching their current gig for something they consider better. Nearly 30% of respondents in a recent ThreatConnect survey cited major stress as a top reason they would leave a job.
Creating space to innovate: Everyone must deal with tedious alerts in some fashion throughout a career. However, skilled individuals should have the space to take on larger and more creative challenges versus something that can most likely be automated or handled by a skilled services partner. That's why an MDR partner can be a force multiplier, providing value to your security program by freeing your analysts to do more so they can better protect the business.
Retention just might be the reason
The last point above is one that's more than fair to make. Freeing your individual team members to work on projects that drive the more macro view and mission of the security organization can be that force multiplier that drives high rates of retention. And that's great!
The subsequent challenge, then, lies in finding that partner that can be an extension of your security team, a detection and response specialist that can field the alerts and focus on ridding your organization of repetitive tasks – increasing the retention rate and creating space to innovate. Ensuring a great connection between your team and your service-provider-of-choice is critical. The provider will essentially become part of your team, so that relationship is just as important as the interpersonal dynamics of your in-house teams.
A provider with a squad of in-house incident response experts can help to speed identification of alerts and remediation of vulnerabilities. If you can partner with a provider who handles breach response 100% in-house – as opposed to subcontracting it – this can help to form closer bonds between your in-house team and that of the provider so you can more powerfully contain and eradicate threats.
Resources to help
To learn more about the process of researching and choosing a potential MDR vendor, check out the new Rapid7 eBook, 13 Tips for Overcoming the Cybersecurity Talent Shortage. It's a deeper dive into the current cybersecurity skills gap and features steps you can take to address your own talent shortages or better partner with a services provider/partner. You can also read the previous entry in this blog series here.
Join The GBI Impact Community
Sign up to make an impact and hear about our upcoming events
By registering anywhere on the site, you agree with our terms and privacy policy