"Are we cyber resilient?" That's the question that needs to be raised to CISOs, CIOs, Chief Manufacturing Officers, Chief Medical Officers, and other vital department heads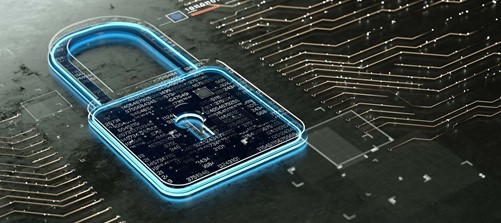 What Is Cyber-Resilience?
Cyber Resiliency is the (business aligned) enabling enterprise resiliency capability to accelerate trust, reliability, and survivability during times of adverse conditions, crisis,
and business volatility. Cyber Resiliency enables business growth during adverse times by providing a robust and resilient platform for digital transformation, business modernization, and the opening of new channels and business opportunities for customers, stakeholders, and employees.
Emerging Trends, Top Cyber Security Concerns
"As organizations across the globe struggle to tackle the operational, strategic and financial impact of COVID-19, more agile and growth-centric organizations have seen this as an opportunity to leapfrog competitors within their specific industries and bring new products and experiences to their customers. These organizations embrace enterprise resiliency and the need to 'pivot' to grow their business when faced with adversities."3
Enterprise growth initiatives need to factor in the following trends when assessing their cyber-resilience strategies:
Privacy regulations and the need to adhere to increased complexities they introduce
Software supply chains and the shift required to ensure secure code is embedded into the software development lifecycle
Accelerated digital transformation with the movement of enterprise applications between cloud/multi-cloud and on-prem domains
The proliferation of connected devices brought about by greater adoption of IoT
Digital identities and ensuring appropriate governance no matter whether human or a technical element
More than half of all respondents indicated that data breaches were the biggest concern. The ramifications of a data breach are far-reaching. In addition to potential fines incurred by violating data protection mandates, and/or legal liability that the organization must bear, the damage to the company's brand and reputation due to the loss of trust from customers can have a long-term impact.
Strengthen Your Cyber Resilience
Protect
Ensure protection across identities, apps, and data with identity governance and advanced authentication, vulnerability detection, and persistent data protection. Enterprises need to be able to:
Strategize: Cyber governance, structure, and sensing capability to anticipate and address adverse business or cyber events.
Withstand: Adaptive, mission-preserving cyber defense framework that can withstand threats to the business.
Defend: Defend against disruptive cyber events based on a robust, self-healing digital immunity, and active cyber defense.
Detect
Accelerate threat detection and response and stay ahead of cyberthreats with intelligent, analytics-driven solutions that drive smart decisions about security posture. Enterprises need to be able to:
Inspect: Real-time cyber visibility on real-time threats, through machine-added detection, automated hunting, and advanced situational awareness.
Observe: Reliance on automation, machine learning, and adaptive cyber-threat detection to address future threats to the business.
Evolve
Intelligently adapt security with solutions that deploy on-premise or in the cloud, augmenting human intelligence with AI, and customizing protections by industry and domain. Enterprises need to be able to:
Recover: Ability to rapidly restore digital platforms, adapt, and recover mission-critical systems to avoid business interruption.
Adapt: Continuously self-assess and measure the state of cyber performance and continuous improvement to support the business.
CyberRes, a Trusted Partner
CyberRes is a Micro Focus line of business. We bring the expertise of one of the world's largest security portfolios to helping our customers navigate the changing threat landscape by driving both cyber and business resiliency within their teams and organizations. Our portfolio is comprised of:
ArcSight: Security Operations
Get faster, more accurate detection of known and unknown threats with a security analytics-powered SOC that intelligently adapts to talent shortages.
Security operations solutions need to enhance the productivity of resources, especially considering the current security talent shortages. Security orchestration, automation, and response (SOAR) systems and security information and event management (SIEM) systems are two important aspects of productive security operations.
Fortify: Application Security
Build secure software fast. Our application security platform automates testing throughout the CI/CD pipeline so developers can quickly resolve issues.
Application security begins in your application development process. Testing needs to be scalable, flexible for on-premises or on-demand, and integrate with your DevOps. It should include developer-friendly processes and the code should be easily navigable.
Interset: Artificial Intelligence and Machine Learning
Augment human intelligence with machine intelligence to strengthen your cyber resilience.
Artificial intelligence and machine learning (AI/ML) are important contributors to effective cyber resilience. With the mountains of data generated by security solutions, the use of systems that can analyze behaviors and risk and automate response can significantly increase an organization's ability to intelligently adapt to vulnerabilities and attacks.
NetIQ: Identity & Access Management
Centrally manage identities and privileges for all users, devices, things, and services.
Identity and access management is the ability to manage the "who" (employees, customers) and "what" (devices, services) that access your systems and data. It enables you to develop trusted identities with the right level of access. Knowing the normal patterns of these identities makes it easier to identify when abnormal patterns appear.
Voltage: Data Privacy & Protection
Discover, analyze, and protect sensitive structured and unstructured data, reduce breach risk, and enable data usability with privacy across hybrid IT.
Ensuring data security is a primary component of both cybersecurity and cyber resiliency. This includes data in both structured and unstructured formats. You need to be able to analyze the data you have, as well as glean important insights so you can stay compliant with privacy and other governmental regulations.
Technology Outcomes
Augmented Detect and Response
Augmented, intelligence-supported threat hunters represent the next evolution of cybersecurity. While machines can sift through huge volumes of data to answer key questions, they cannot replace humans, especially when dealing with cyberattacks. Humans are infinitely better at knowing which questions to ask.
With CyberRes, customers can:
AUGMENT SECURITY OPERATIONS AND PROTECT DATA
The amount of data that requires protection is immense and growing by the day, yet teams are understaffed. Your information and security operations need the help of pragmatic
AI applications that minimize wasted time and maximize productivity. A well-designed augmented security ecosystem provides intelligence across all related functions, increasing the collective intelligence and efficiency and minimizing risk exposure.
DELIVER A UNIFIED AND HOLISTIC RISK VIEW OF ALL USERS AND DEVICES
A common holistic understanding of risk is crucial to prioritize your team's precious capacity. An augmented intelligence system provides your team with a common relative score for all identities, human and non-human. It brings together the results from different algorithms in a way that is intuitive and actionable, using discipline and rigor in all data science operations.
PROTECT IOT, ICS, AND OT NETWORKS
Securing mission-critical infrastructure from network threats is a key challenge that traditional solutions can't address. New security approaches are needed to protect your Industrial Control Systems (ICS), Internet of Things (IoT), and Operational Technology (OT) networks. Our research on ICS, IoT, and OT network cyberattacks found that all sophisticated cyberattacks are "indirect." They don't directly attack ICS, but target IT or third-party vendor networks first. More than 80 percent of the adversary's efforts were staged in IT networks.
Augmented Intelligence solutions (which are based on unsupervised machine learning with human-machine partnership) can help detect suspicious behavior, enabling you to stop them before they find the gate to your ICS, IoT, or OS network.
PARTNER WITH AUGMENTED DETECTION AND RESPONSE AS A SERVICE
Building out and maintaining a big data platform isn't practical for all organizations, especially smaller ones. A SaaS option solves this problem, making this critical capability available to everyone. Without the need to deploy and monitor complex systems, even small
organizations can benefit from advanced capabilities—whether it augments their own security operations team or the team of a managed service security provider (MSSP).
INCORPORATE FLEXIBLE AND ADAPTIVE AUGMENTED INTELLIGENCE
To leverage your existing ecosystem (including your perimeter point solutions), rules engines, and other existing analytics, you need an Augmented Intelligence solution that incorporates the ability to ingest, integrate, and synthesize all of these inputs. These capabilities ensure that risk scoring is holistic and inclusive and that the AI fulfills its promise as a true force multiplier for detection and response.
Compromise Assessment
Are you unsure about the exposure of your enterprise against a zero-day attack, possible breach, or its resiliency to withstand a cyberattack on a critical part of your business?
CyberRes provides a rapid exposure assessment using a global set of experts, tools, and intelligence to diagnose exposure.
With CyberRes, customers can:
KNOW IF THE ENTERPRISE IS EXPOSED
Have you received a threat advisory that you suspect could impact your organization? Are you unsure about whether you could be exposed? Take advantage of our integrated rapid assessment to determine if your organization is vulnerable to a zero-day attack, major adversary campaign, or possible exploit to your business. The assessment process
will rapidly diagnose whether your environment could be exposed, using a high-fidelity set of technologies, expertise, and procedures.
RAPIDLY RESPOND
The CyberRes Rapid Deployment team can respond to suspected breaches, provide a Board-level to SOC-level view of the exposure, and determine whether the organization has been affected. This mission-critical activity focuses on the impact to the business and is suited to
a technical as well as an executive audience.
QUICKLY LIMIT EXPOSURE
Our comprehensive exposure assessment enables a rapid transformation of your enterprise cyber defenses to limit exposure to zero-day or adversary attacks or a series of threats that could impact your business continuity, reputation, and operational continuity.
Data, Access and Identity, Governance
An effective, unified, IT governance framework analyzes identities and data so you can gain insight into what data you have, who has access, and how access is controlled.
With CyberRes, customers can:
MAKE IDENTITY GOVERNANCE THE FOUNDATION
Manage who has access to critical applications and data on-premises and in the cloud.
With CyberRes Identity Governance, you can collect and visualize identities and entitlements across your ecosystem. It collects user entitlement information in real time across multiple systems, applications, and data and automates the process of access request approvals.
CyberRes Identity Governance enables your organization to make continuous access decisions, ensuring that you are never out of compliance and are continuously reducing risk.
BUILD ON ACCESS CONTROLS TO MITIGATE RISK
Your organization's workforce is shifting. An increasing number of contractors, partners, and service providers need efficient, consistent, and secure access to corporate data—no matter where the application or data is deployed. Using rich insights based on identity relationships, you can deliver the right authentication and authorization controls based on risk profiles and use cases. It is critical to deploy a centralized framework to ensure consistent controls that remove silos and security gaps that provide opportunities for exploitation. CyberRes NetIQ Access Management solutions centralize access controls to improve business efficiency and provide accurate, timely access to applications and data.
GOVERN ACCESS TO MISSION-CRITICAL DATA
You need to ensure that the right identities have the right access to all data types. You also need to determine where the data is housed, what type of data it is, and how it is controlled by applications. Mission-critical data lives as structured, file-based, and unstructured data—and you need to govern it all. Lack of data governance for file-based information (over 80 percent of an organization's data) presents significant breach and non-compliance risks. Meeting compliance standards creates challenges for your data governance practices. CyberRes Data Access Governance solutions enable you to replace time-consuming, manual processes with automated, continuous governance to better protect your most vulnerable data from the risks of unauthorized access.
Privacy and Compliance (Voltage SecureData Enterprise)
Implement a single framework for global data privacy and protection, with critical capabilities from data discovery to disposition, delivered in one solutions portfolio. Establish a cyber-resilient framework to serve your privacy and compliance requirements now and into the future.
With CyberRes, customers can:
UNDERSTAND THE PRIVACY IMPACT OF DATA IN TRANSIT AND AT REST
In today's era of global privacy legislation, understanding the flow, use, and storage of data is key to compliance. You need effective tools to find data within the scope of
privacy policy, automate tagging and metadata enrichment, identify data subject information, and assess risk. CyberRes Voltage provides discovery, analysis, and classification of all your data, unstructured and structured. Deep inspection with contextual awareness establishes risk exposure and applies data lifecycle policies to act on data with insight. Continuous real-time analytics and guided optimization enable privacy compliance and reduce risk while delivering cost savings.
GOVERN WITH DATA- AND IDENTITY-BASED POLICY CONTROLS
How do you address legal preparedness for regulatory compliance, respond to data subject requests, and reduce risk of breach? The answer is data- and identity-based policies that govern provisioning, entitlement and role management, rights remediation, privileged access, and access management. With CyberRes Voltage, automated policies move data to more secure locations, defensibly dispose of data, and protect high-value targets so that access permissions cannot be modified. Voltage identity and user behavioral analytics also provide insight into current entitlements and usage monitoring to ensure continuous data governance.
ENSURE COMPLIANCE WITH PROTECTED DATA-IN-USE
Data is in constant movement across hybrid IT, shared with third parties, and transferred internationally. The challenge is to persistently protect high-value data wherever it is, while enabling usability to drive business value. Standards-based, data-centric encryption and anonymization deliver persistent security and privacy wherever data resides, moves, and is used. CyberRes Voltage data protection enables secure data use with proven scalability in cloud, analytics, and information-sharing use cases, while supporting the requirements of privacy, PCI, HIPAA, financial, and other global and industry regulations.
Next-Generation Security Operations
A security analytics-powered SOC that intelligently adapts to talent shortages by sharpening resource focus with faster, more accurate threat detection of both known and unknown threats.
With CyberRes, customers can:
ACCELERATE REAL-TIME THREAT DETECTION
Minimize false positives in your SecOps environment with security analytics that work together to enrich threat insights and cross-validate security events all while reducing operational risk.
AUTOMATE EFFECTIVE RESPONSE
Respond to attacks at machine speed and minimize oversight with security orchestration automation and response. Save your SecOps analysts time by automating threat response and repetitive activities.
ALIGN TO INDUSTRY FRAMEWORKS
Deploy powerful correlation and unsupervised machine learning model using advanced MITRE capabilities which enable organization to detect threats that often go undiagnosed with traditional query or UEBA solutions.
SIMPLIFY LOG MANAGEMENT
Confidently address your growing compliance requirements such as PCI, SOX, and HIPAA with ease by streamlining your administrative and reporting processes and leveraging extensive scalability for tailored deployments.
Secure Development and Test
Automating and integrating scanning and testing into each phase of the SDLC identifies internal and open source risks, enforces policies, and remediates vulnerabilities. Building AppSec into your organization with Fortify is easy and flexible and helps to ensure high-quality, secure application software.
With CyberRes, customers can:
BUILD SECURITY INTO THE DEVELOPMENT PIPELINE
Shifting security left in the SDLC is the most efficient means of engineering secure applications. However, the velocity of development can make this a daunting task. Integrating security intelligence into dev pipelines optimizes the power of automation for agility, speed, innovation, and delivery to efficiently identify software risks, enforce policies, and remediate any vulnerabilities.
MANAGE THE RISKS INHERENT IN USING OPEN SOURCE COMPONENTS
When deploying open source coding frameworks, you should account for the potential risks and trade-offs inherited from these components. In today's environment, where most applications have numerous open source issues and most organizations have hundreds (if not thousands) of applications, auditing these issues is a huge bottleneck. Open source scanning tools put a spotlight on general risks associated with open source components. Now, with susceptibility analysis, developers and AppSec engineers can automatically understand whether a vulnerability has been actually invoked in your applications and
whether attacker-controlled input reaches that function—saving thousands of hours of time.
SECURE PROGRAMMING
When developers write software, they sometimes make mistakes. Left undetected, these mistakes can lead to unintentional vulnerabilities that potentially compromise that software or the data it processes. Developers can reduce unintentional code-level security vulnerabilities by leveraging secure coding standards; selecting the most appropriate (and safe) languages, frameworks, and libraries; ensuring their proper use (especially use of their security features); and using automated analysis tools for static code analysis. Enabling developers to find security bugs within their native IDE environment in real time or when they check in code minimizes the costs of insecure coding or developer mistakes.
SECURE TEST DATA FOR ANALYTICS AND DATA PRIVACY
Sending data offshore for dev and test is common practice. However, most data loss occurs from non-production copies of live production system data. Production copies hold sensitive customer data. Many copies of the database are made in order to support testing in different test environments. Whether ISO, Data Privacy, PCI, or other, best practices for regulatory compliance require live personal data to be anonymized in test. What's needed is effective data protection for meaningful test and analytics. Reduce risks and increase compliance by anonymizing test data while maintaining the format and the meaning of the original data using NIST-approved algorithms.
SUPPORT MORE SCANS
Applications are exploding in volume and development velocity, overwhelming AppSec teams and processes. A resilient application security testing program supports extensible scanning capacity, from 1 scan to 1+n. It's about having the burst capability that you can turn on when you hit a threshold. Scale the static (SAST) and dynamic (DAST) testing in your CI/CD processes to the hundreds or even thousands of scans required. Leverage on-premises, on-demand, or a hybrid of both to best suit your testing needs.
Zero Trust
Your organization needs a new security model that more effectively adapts to the complexity placed on today's security ecosystem. This includes managing people, devices, apps,
and data wherever they're located. Zero Trust is a journey to better security. To achieve a true Zero Trust architecture, you need to look at your environment holistically because every piece plays a role. Identity and access management lays the foundation to drive insight and intelligence as you continuously verify every identity.
With CyberRes, customers can:
LEVERAGE IDENTITY AS THE FOUNDATION FOR ZERO TRUST SECURITY
Security and Risk leaders have been given a digital transformation mandate to drive their organization into the future. Zero Trust supports digital transformation with an identity-centric approach that ensures security and enables an optimal user experience. In a Zero Trust architecture, you need to know which identities exist and their relationships across the environment. This requires a solid identity platform to support the Zero Trust ecosystem
and drive cyber resiliency. CyberRes Zero Trust Security enables organizations to quickly determine if identities should have access to the resources and data requested, based on risk profiles and the behavior of the identity type.
CONQUER THE AUTHENTICATION CHALLENGE OF ZERO TRUST
As an organization's environment continues to expand, the transformation impacts their cyber resiliency and increases the need for a Zero Trust model. This higher level of digital security morphs identity verification from a one-time event to a model where nothing consuming protected information is trusted by default. Ensuring that the right level of access is given to an identity will protect applications and data beyond the native tools or siloed implementations. CyberRes solutions help you build context-aware security. Adaptive access controls with intelligence enable you to provide a frictionless user experience, identify and encrypt data (at rest and in motion), and learn from identity activities on your path to Zero Trust security.
INCORPORATE INTELLIGENCE THAT DRIVES ZERO TRUST ACCESS CONTROL
As organizations elevate their security to a Zero Trust level, they need to consider how to position their ecosystem to adopt changing technologies and compliance requirements and improve their cyber resilience. Integrating artificial intelligence into the security ecosystem enables IT security teams to improve the overall security posture—one that learns from user behaviors to build a more comprehensive baseline to better determine deviations from desired states or identify threats beyond the capabilities of traditional security capabilities. CyberRes solutions provide the identity information and business context needed to make accurate and effective decisions in a Zero Trust model.
Achieve Cyber Resiliency
CyberRes, a Micro Focus line of business, helps enterprises accelerate trust, reliability, and survivability through times of adversity, crisis, and business volatility. Our solutions are part of a larger set of digital transformation solutions that fight adverse conditions so businesses can continue to run today to keep the lights on and transform to grow and take advantage of tomorrow's opportunities. Contact CyberRes today.
Learn more at
Join The GBI Impact Community
Sign up to make an impact and hear about our upcoming events
By registering anywhere on the site, you agree with our terms and privacy policy