Chief data officers face a daunting challenge: Bring about data-powered business transformation, and do it fast.How can you accelerate time to value while improving business impact?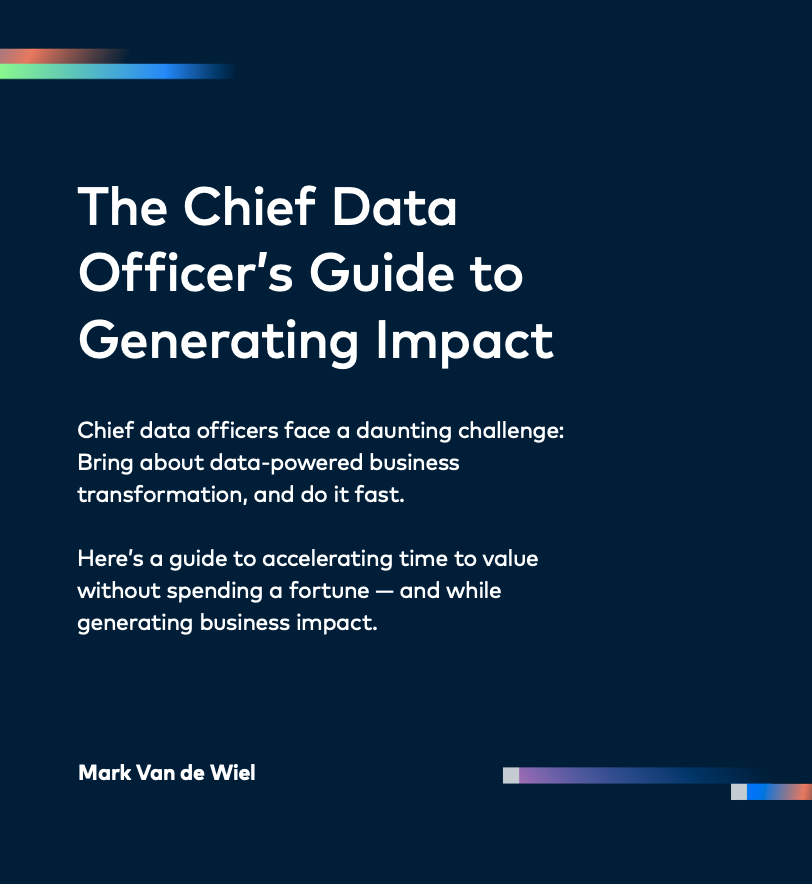 A recent Harvard Business Review article notes that the average tenure of a CDO is less than 2.5 years. That's a quick timeline given that a data-focused overhaul of a large company with a lot of legacy infrastructure typically requires a multi-year effort.
A successful data-driven transformation demands a process of augmentation, not reconstruction: Adding automation and connectivity that enables the rapid generation of meaningful analytics from a wide variety of existing data sources. This ebook details the challenges data leaders face and explores how they can accelerate time to value, not by ripping out their existing data infrastructure and replacing it with something else, but by implementing a modern data stack.
Join The GBI Impact Community
Sign up to make an impact and hear about our upcoming events
By registering anywhere on the site, you agree with our terms and privacy policy