Over the last two years, IT leaders have accelerated their migration towards the cloud, recognizing the importance of agility, performance and security in the shift to remote work and the digitization of business operations.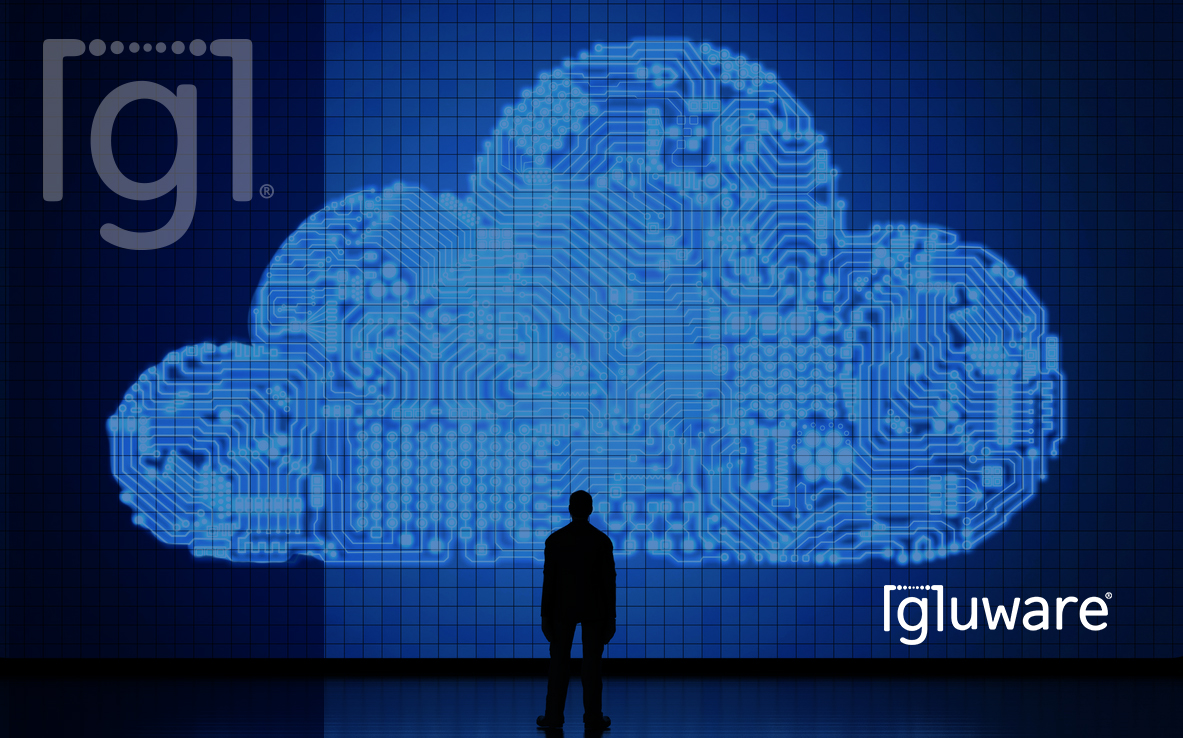 Introduction
Over the last two years, IT leaders have accelerated their migration towards the cloud, recognizing the importance of agility, performance and security in the shift to remote work and the digitization of business operations. Due to the pandemic, reports indicate that cloud migration has sped up an average of four years in the span of just three months. While this shift has significant potential upside for enterprises, the rapid migration to the cloud has led many organizations to attempt to integrate these changes faster than IT teams can accommodate.
The emergence of trends like network automation, cloud scaling and the construction of virtual infrastructure will shape the networking industry for years to come. Increasingly, CIOs are seeing value in automation, particularly network automation, to streamline IT operations and accommodate the ever-changing needs of enterprise IT. Now that remote operations are commonplace and IT environments span interconnected webs of vendor devices, multiple on-prem HQs and branch locations, and cloud environments, automated solutions are needed now more than ever to manage the increasing complexity.
Adapting networks into a standardized and consistent infrastructure is critical to having an agile and secure IT stack. With the right architectures and strategies in place, CIOs can achieve the flexibility, performance, scalability and security needed to effectively adapt to the large-scale changes that will benefit their businesses now and in the future.
Network Automation is Key to Digital Transformation
Automation promises to simplify and alleviate the burden of redundant and tedious tasks, freeing up IT staff's time by streamlining processes to reduce the need for human intervention. As a result, automation is becoming widely adopted in modern IT environments and a critical element of digital transformation efforts. Yet, automation alone will not have the dynamic impact expected if it's not applied correctly and used without the support of other transformative technologies. Intelligent capabilities are important for enabling automated IT to become self-operating and predictive, as are the right applications.
For many enterprises, network automation is the missing link for a fully automated IT stack. As networks become more complex and workloads are increasingly being processed in the cloud, the need for a holistic, integrated solution that provides a single pane of glass for multiple platforms, both on-prem and in the cloud, is needed more than ever before. With intelligent network automation that is intent-based and declarative in place, IT teams have the ability to react quicker to unplanned events such as security threats or vendor vulnerabilities, flexing and scaling as the situation demands to ensure business continuity. In the case of the Solar Winds hack in 2021, the attackers were extremely sophisticated and careful, but were finally caught because IT had transcended the standard nuts and bolts of networks and security, identifying inconsistencies that the hackers were hoping would go unnoticed.
It's important to consider the differences needed to automate both traditional and modern infrastructures, as well as all their touchpoints like API integrations. Delivering automation throughout the IT stack helps alleviate organizational strains, making it possible to manage change at scale while ensuring the performance and functionality of both brownfield and greenfield systems. As such, automation can keep IT operations on track while digitalization and modernization efforts are underway.
Network Configuration and Configuration Drift Management
Back-up, recovery and automated compliance are other areas that can be addressed proactively to avoid unnecessarily burdening IT teams. In any type of network outage, human-generated or otherwise, configuration backup is an important element of recovery. It doesn't matter how big the disaster, such as the failure of a single device due to a lightning storm or a larger failure across a region caused by a hurricane or earthquake. From the customer's perspective, all they see is that the service doesn't work. Being able to swiftly restore operations from back-up can help to avoid widespread customer panic and frustration.
Increasingly, the growing complexity, scale and importance of managing enterprise networks is leading to more widespread network outages, making enterprise back-up and recovery even more essential to continuous operations. Apart from failures attributed to links, power and device components, human error can play a large role in network outages - yet another reason to look for solutions that avoid these issues by employing automation.
In addition, automation technology can also be used to drive efficiencies, ensure compliance and prevent configuration drift. Maintaining workflows through flexible, standardized technology greatly streamlines processes that typically rely on manual steps. For example, a REST API provides the ability to interface with other network management solutions, adding to the ability to remove manual steps in complex processes.
Tracking network configuration changes is critical to understanding the state of networks and any potential threats, regardless of whether the network consists of tens, hundreds or thousands of devices. It starts with developing a configuration backup mechanism, which can extract current configuration settings. From there, automation can be used to compare the current configuration of devices against baselines to ensure the network is running smoothly and compliantly.
Using AI/ML for the Future of the Cloud
With businesses continuing to flock to the cloud for more agile workflows, the introduction of machine learning (ML) and artificial intelligence (AI) models in infrastructure will use data patterns to anticipate issues before they result in network failures. For example, AI can be used to detect when a website link is not working multiple times in succession. In a matter of minutes, it can shut the link down, relay traffic, automatically open a ticket and alert application teams about the possibility of failed transactions, without IT needing to step in.
Furthermore, ML/AI will enable enterprises to rapidly scale up or down depending on the workload and number of devices. As the capabilities of intelligent automation grow, AI will free up additional IT resources so IT teams can focus on more strategic, value-added activities. As a result, AI-driven solutions will serve as the trusted backbone enabling companies to instead develop new avenues of innovation and agility that improve operations and the customer experience.
Investing in the right automated capabilities and intelligence will free IT teams to drive efficient business operations and act as a force multiplier throughout the enterprise. Specifically, building the right foundation through intelligent network automation technology will set the stage for future enablement, such as self-operating capabilities, hardened security and the concentration of manual processes. With the network more essential to business operations today, prioritizing network modernization will enable CIOs and their companies to build an agile, modern IT stack, ready to take on future enterprise demands.
About Gluware
Gluware is the leading intelligent network automation suite for the cloud era, trusted by Global 2000 enterprises, across industries, from Pharma to Finance. Gluware automates the networks of the world's largest and most complex enterprises by simplifying how multi-domain enterprise networks are discovered, analyzed, and maintained. The company's code-free, intent-based approach to network automation reduces the business risk of unplanned outages and downtime while elevating the perf
Join The GBI Impact Community
Sign up to make an impact and hear about our upcoming events
By registering anywhere on the site, you agree with our terms and privacy policy