Summer has just begun, the flowers are blooming, and wildlife has all but forgotten the cold and shadows of winter. For many of us, summer represents an opportunity to get out into the sun and take action. It is the time to clean out the weeds that sprouted in the garden in spring, and plant seeds in preparation for the summer bounty to come.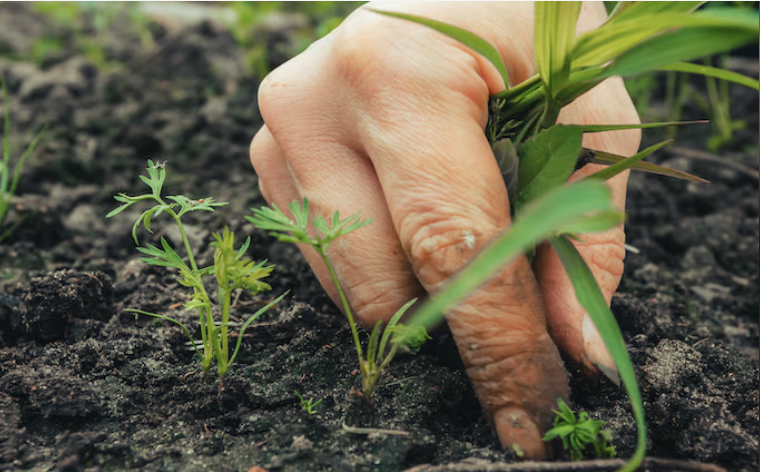 When it comes to cybersecurity, most of us can do with a bit of weeding and planting ourselves. For decades we've leveraged the same plan—flat, hub-and-spoke networks and connecting every branch office and remote user back to centralized data centers over MPLS and VPNs. And, we've used the same strategy leveraging castle-and-moat security models and perimeter firewalls to secure those networks. Now is the perfect time to refresh and refocus your mindset and embrace a new approach—one based on zero trust.
As we embrace summer in the northern hemisphere and begin the process of recovering from the global pandemic, it's impossible not to recognize that the world has changed. Users are working from everywhere, and applications increasingly reside in SaaS and in public clouds, no longer rooted in the data center. Much like weeds sprouting in your garden—if ignored, can overtake your garden—ignoring the challenges of network security can put your entire organization at risk. It's time to take a closer look at those challenges and develop a new plan that will lead your organization to a fruitful and secure future:
Challenge #1 -

Unknown and uncontrolled risks. Sophisticated attackers can readily discover and exploit internet-facing firewalls, VPNs, and user devices. Once on the network, adversaries have free reign to move laterally across your network to spread malware like a weed and infiltrate valuable assets to deny access or steal data. Their actions disrupt the flow of business, can result in data and financial loss, and can ultimately incapacitate your business.
Challenge #2 -

Complexity. Trying to use network perimeter policies for SaaS and cloud applications and users who are no longer on the corporate network is a bit like managing a garden that was planted by tossing seeds into the wind. It is inefficient and introduces unnecessary complexities because the users and applications have moved beyond the fences of the network perimeter.
Challenge #3 -

Poor user experience. Users expect applications to work whenever and wherever they need them. But, backhauling traffic over MPLS or VPN to a central security stack places unnecessary burden on the data center, increases latency, and creates a poor experience that slows productivity, inhibits collaboration, and frustrates users.
Challenge #4 -

Siloed IT teams. In the past, IT teams were designed to cultivate paths within their functional areas. Infrastructure modernization requires shifting traditional networking and security mindsets and breaking down functional silos to enable teams to collaborate and design, establish, and nurture the organization on its transformation journey. Without the right tools, training, and processes the effort can be tedious and slow.
Challenge #5 -

Costly and inefficient deployments. Deploying and managing network and security infrastructures can be costly from both a financial and resource perspective. In addition, teams must maintain policies, implement patches and security updates, and manage hardware refreshes. Allocating resources to support these activities divert IT teams from focusing on more strategic initiatives.
So, how do we weed out these network security challenges? Transforming your network and security, like growing an abundant garden, is a journey that begins by establishing a solid foundation rooted in zero trust. If you want to learn more about navigating the challenges of network security with zero trust, read our whitepaper that explores the topic in depth.
Join The GBI Impact Community
Sign up to make an impact and hear about our upcoming events
By registering anywhere on the site, you agree with our terms and privacy policy