Event Description
Annual CIO Summit at the Ritz Carlton, Half Moon Bay
The CIO was first introduced to lead the Data Processing and Information Systems departments of the past. Today, the job is a much different role. The skillset and responsibilities are worlds apart from what they were a decade or two ago. And the role continues to adapt to the changing face of the modern business enterprise.
Discussing key topics such as the Cloud, Digital Transformation, Data & Analytics and the use of AI and IoT, the CIO Summit gives you the opportunity to meet leading decision-makers under one roof at one time, to be part of the discussions that are shaping the future of security and to network and develop contacts that will strengthen your business.
The program is driven by our senior-level Advisory Board including representatives from TNT, Henley Business School, Fox Networks Group, US Department of Defense and Wyndham Group.
The CIO Summit brings together leaders from across the public, large enterprises & mid-market sectors to provide you with a strategic and practical toolkit to help drive transformation including:
A full day of leading CIO's discussing the latest industry trends
Workshops, panel discussions & round table sessions led by visionaries within technology
First-hand case studies on the challenges facing IT
Fantastic networking opportunities with peers throughout the day
Over 50 Senior Level IT Directors
Keynotes, Interactive Round-tables, and Lively Panel Discussions
Industry-leading topics around IoT, AI, Cloud, etc.
Dedicated space and time for peer-to-peer networking with fellow industry leaders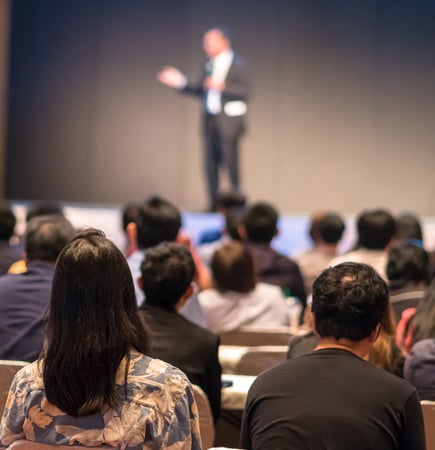 Event Schedule

9:00 AM

10:15 AM
Opening Remarks & Keynote
Embracing a Culture of Innovation and Transformation

11:00 AM
Panel Discussion
Delivering the Next Level of Business Efficiency through IT

11:50 PM
Keynote
Technology is Taking Over - Gain Control of your IT Inventory with Enterprise Technology Management
Technology has become strategic for enterprises and as such it needs to be managed with the same rigor as customers, employees, and finances. Just getting a point-in-time inventory of your technology portfolios is no longer enough to keep them secure, compliant and up-to-date. To truly gain control, companies need to manage endpoints, applications, infrastructure, and networking in real-time, automating their lifecycle processes from purchase to end-of-life. Find out how Enterprise Technology Management can help you establish a key business process system for all technology.

12:20 PM
Keynote
SaaS Intelligence to Power Employee Experience
As SaaS proliferation continues to overwhelm IT teams, data segregation and silos are limiting visibility and collaboration. Many large enterprises now have thousands of SaaS apps in use, and the IT organization may be aware of only a fraction of them. In order to create the best possible experience for their employees, CIOs need to balance the freedom SaaS gives business users with the need for controls, security and cost management.

12:50 PM
Keynote
Optimize your Hybrid Strategy
In recent years, IT leaders have been forced to move quickly to implement solutions and transform their business' engagements with employees and customers—often utilizing hybrid IT solutions to solve unique challenges and enable agility. During this session, leaders at VMware and Flexential will discuss the emergence of hybrid IT, the benefits it provides in balancing cost, agility, flexibility and security requirements, and the efficiency it brings to on-premises edge, network-enabled colocation, private and public cloud solutions. Attendees will take away best practices and new ideas about how to create optimized hybrid IT infrastructure that meets their rapidly evolving needs.

1:20 PM

2:10 PM
Panel
Leveraging Leadership Qualities to Embrace a Culture of Innovation & Transformation

3:00 PM
Keynote
Exposing the Value of your IT Transformation Programs
Agile project management disciplines and DevOps transformations are no longer seen as cutting edge, thought leading approaches to product delivery but as de-facto standard approaches that IT organizations should be utilizing. Organizations with mature Agile and DevOps approaches are continuing to evolve, improve, and demand more from organizational IT, including insights on the relative success of different product groups and whether significant tool and process investments have simply led to a mindset of "move fast and don't break things" vs. a true value-based delivery mindset. The domain of Value Stream Management is maturing to provide answers to many of the questions asked by businesses, such as "what is the potential value of this change vs. that change" and "if someone thinks of a great idea, how quickly can we get it to market". In this session, join Julian Fish Director of Product and Head of Value Stream Management at Micro Focus as we discuss why Value Stream Management is a critical investment area for high performing organizations, what it means for CIO's, CTO's, and CEO's and how analytics and AI are helping drive business decisions that can impact the future of enterprises.

3:30 PM

3:45 PM
Keynote
Aligning your Data Strategy to Drive Transformation

4:15 PM
Keynote
Transcend hiring trade-offs in today's candidate-first world

4:45 PM

5:00 PM

5:45 PM
Sunset Cocktail Reception

Words from our attendees
I just wanted to say congratulations on a great event and thank you all for your help, especially Kate and Tiffany who have spent time in advance and at the event with me to help me get the most out of the days here.I have really enjoyed the event, and made some good new contacts as well as insights into common challenges we are all facing in the CIO community. It's been run superbly so thank you, and I look forward to the future events.
Eric Poon - IT Director - Peloton
I thought the quality and mix of contributions and the engagement from the audience was excellent. It felt more like an interactive team exercise in some respects, than a sit back and listen conference, and for me was more enjoyable and genuinely helpful for that. Similar folks, passionate about their brands and their work, but with different best practice to share – very collaborative, which I personally like. So all good and thanks for the chance to take part. It's always a drain on time, which none of us have, but it was worth it.
Scott Strickland - CIO - Wyndham
Join top decision makers from the leading Organizations in the Country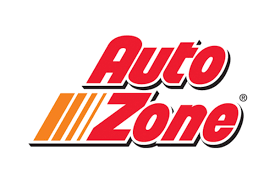 Are you interested in this event?
Participate in this Summit on our unique platform, learn from industry leaders, and network with peers. The benefits of attending are unmatched. Complimentary to qualified professionals and their team.